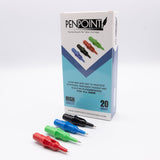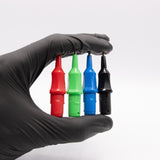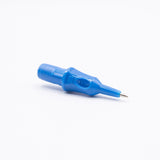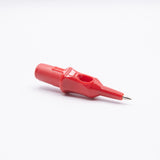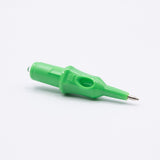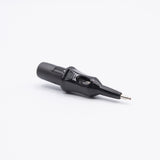 Folicule
Penpoint - Ballpoint Practice Needle Cartridges
A fun and safe way to practice tattooing, permanent makeup, and scalp micropigmentation!
Penpoint practice cartridges feature a ballpoint pen tip instead of a needle, for the best and most cost-effective way to practice tattooing. Simply insert into your tattoo or PMU machine and use as you would a regular needle.
Penpoint's precise tips and smooth ink flow allow for accuracy and consistency making them an essential tool for developing your skills. 

Designed to be durable, easy to use, and compatible with most standard tattoo and permanent makeup machines. No need for pigment, just load Penpoint's practice needle into your machine and you're ready to go!
Boxes of 20 assorted cartridges (5 black, 5 red, 5 green, 5 blue)