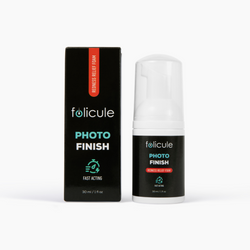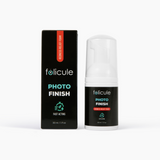 Folicule
Photo Finish - Redness Relief Foam
For scalp micropigmentation artists looking to temporarily reduce local swelling.
How to Use: Spray 1-2 pumps of foam directly to scalp and lightly rub throughout treated area. Let sit for a few seconds and wipe off.  When using this product, use only as directed. Read and follow all directions and warnings. 
Ingredients: 4% lidocaine, (topical anesthetic) 3% Prilocaine (topical anesthetic), .02% epinephrine (Vasoconstrictor)
For licensed professional use only.