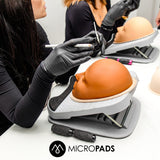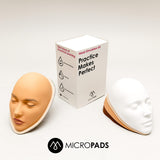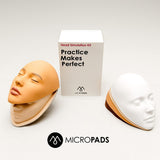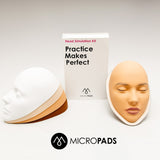 Folicule
Micropads - Head Simulation Kit
The "Head Simulation Kit" includes a hard shell that emulates the structure and contour of a real head. The shell is compatible with the interchangeable silicone skins provided with this kit and other future refills from our range.
The skins come in a range of Fitzpatrick skin tones and are made from a variety of high quality materials. Each one of them is designed with unique characteristics to help you perfect individual aspects of your artistry.
No more melons or bananas for practicing your skills! These are the highest quality and most life-like practice heads on the market. 
What's Inside:
1 hard shell - ABS plastic
4 high quality sleeves
pure silicone 1 edge grip - clear silicone