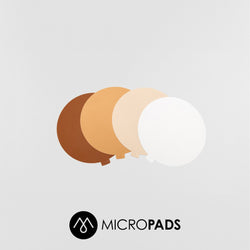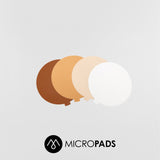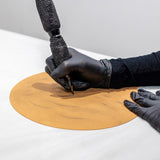 Folicule
Micropads - Skin Simulation Set
Introducing the Micropads "Skin Simulation Set" – a cutting-edge training solution catered to both tattoo and micropigmentation artists who seek a true-to-life practice experience.
Our innovative set eliminates the outdated methods of practicing on fruits. Our versatile practice skins are available in an array of Fitzpatrick skin tones, enabling you to explore and understand how various colors and ink shades appear on different skin types.
Each pad incorporates a smooth side and a hyper-realistic skin textured side to further enrich your practice experience.
Whether you are practicing tattooing, PMU or micropigmentation, the combination of multi-thickness, textures, finishing coat and hardness of the silicone skins pads accurately replicate the sensation of working on genuine human skin.